Since it's the week of Mother's Day, I thought it would be fun to share one of my favorite photos of me with my chicks. The little boy is our son Cory (his music blog is here) who is now 36. And who is that little squawking baby I am holding? You know her as my blog partner/daughter, Jordan. A professional photographer came to our house and took this photo, and I love that it is in black and white, candid – yet posed.

Now, on to today's topic:
Happy Monday! Since I am a mom, and this is a mother/daughter blog, we thought it might be good to share some of my selections for good Mother's Day gifts. If you act quickly, you should be able to order and receive them in time to give to your mother. And by the way, I am not getting paid by any of these companies to do this.
Do you like my diamond ring? I know….Jordan gave it to me. Are you impressed? Well, actually, it's not a diamond ring, but it almost was until I had it appraised. She gave me a candle from Diamond Candle (here). The company is located in North Carolina, and they put a ring ranging in price from $10.00 – $5,000.00 in each soy-based candle. You burn the candle down, retrieve your ring, and then find out if it is real or not. Even though it didn't look real, I took mine to the local jeweler and learned it is worth $10.00. Whomp, whomp!!! However, the candle smells great. I have the apple scent which smells just like a Granny Smith apple and not like those heavy cinnamon/apple candles. If you don't like apple candles, they have a huge selection ranging from floral to spicey to fruity. They are around $25.00 per candle and have a shipping special going on right now.
Last week I had the opportunity to go a book event and heard three authors read from their books. One of them was Cynthia Ellingsen who wrote Marriage Matters (available here). I haven't read the book yet but plan to soon. It is about a grandmother, a mother, and a daughter who all become engaged at the same time. It sounds adorable, and I can't wait to read it. In fact, not only do I want a copy, but I am giving a copy to my mother-in-law. (Don't worry, she doesn't have a computer and can only read the blog when we are around).
Jordan just recently started selling Stella and Dot jewelry (available here). Any mother out there would love a little bling. I have my eye on several pieces including this great necklace. Lots of celebrities wear this jewelry, and it is often featured in Vogue and Instyle. In fact, I am hosting a Stella and Dot trunk show next week.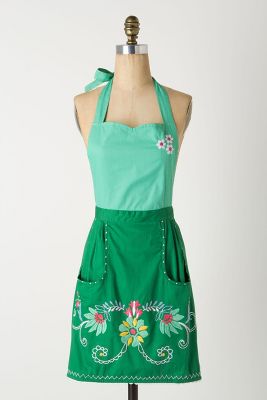 Does your mom have a favorite hobby? It would be really nice to give her something she can use when enjoying her hobby. A cute apron from Anthropologie (available here) would be nice if she loves to cook. Josie bought this apron for me as a Christmas gift, and I just love it. Is your mom a gardener? How about giving her some new garden tools and a cute pair of gloves? Add some soaps and lotions to use when she finishes her garden work. Since it is planting season, a gift card to her favorite nursery would be most thoughtful.
A year's pass to the local theater or season tickets to a concert series would be appreciated by any mom who enjoys the performing arts. Just make sure it is something she would want to see – not something you would want to see. They aren't always the same. Here in Lexington we have plenty to choose from. There are events at the university. Plus, we have several community theaters, Broadway at the Opera House, and a philharmonic orchestra that performs regularly. Also, you could add garden tours and visits to historic homes to this category.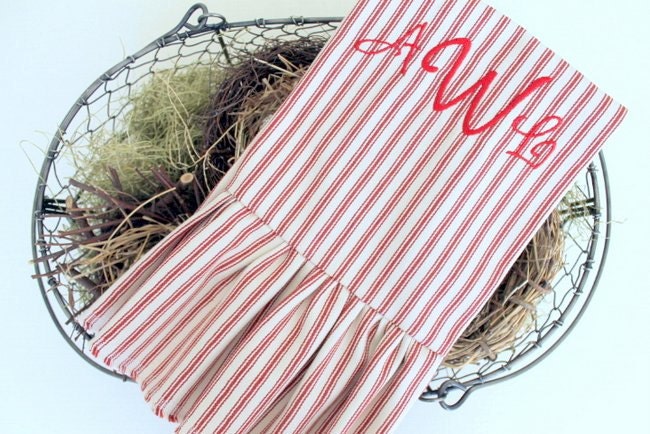 I love anything monogrammed, like this ticking towel by Sutton Place (available here) which I bought for myself last year. There are lots of vendors on Etsy that offer custom monogrammed items and will work with you to make sure your gift is customized to your mother's tastes.
If you are short on time, cash, or creativity, don't worry. A simple bouquet picked from your or your neighbor's garden or a bundle of flowers from your local market will make any mom happy. We aren't snobs, and we don't want you spending a lot of your money on us. What we really want is to be acknowledged by our kids. You can do that with a card, a phone call, a picnic, a car ride, or a conversation. Do not send your mom a tweet or an email wishing her Happy Mother's Day. This is a time when you need to do it the old-fashioned way, and let her know you really mean it.
Take care.
Images of products are borrowed from Diamond Candles, Amazon, Stella and Dot, Sutton Place, and Google.