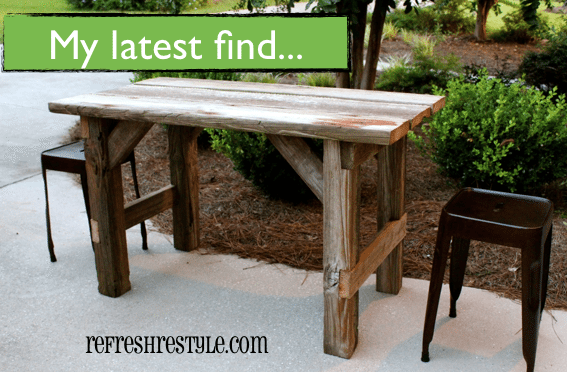 I am so excited to be here today!
Thank you Jordan and Janette for having me.
I am a very lucky girl.
Blogging has been an awesome experience for me. After I found The 2 Seasons blog, I called my daughter and said~we need to blog together.
I thought it was a great idea, but my two grandsons are more than a handful…
so, that didn't happen.
But so many awesome things have happened to me since I started blogging.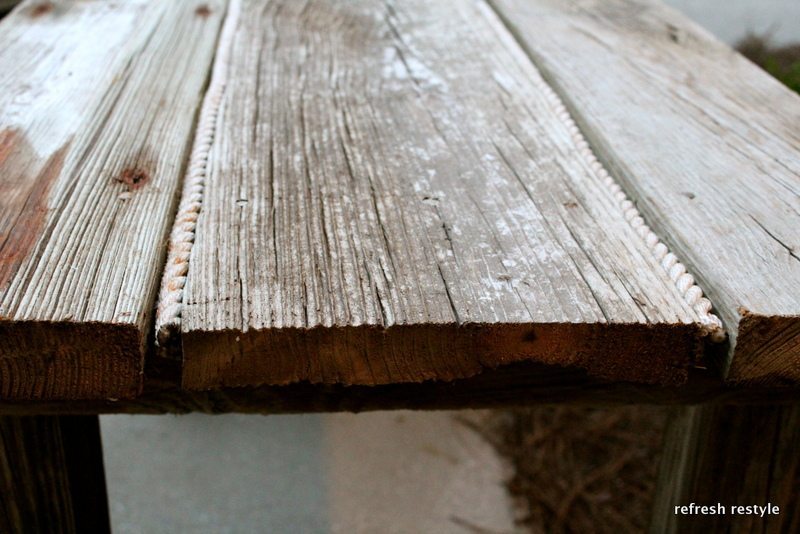 I've been to conferences, met some awesome bloggers and some very talented artist.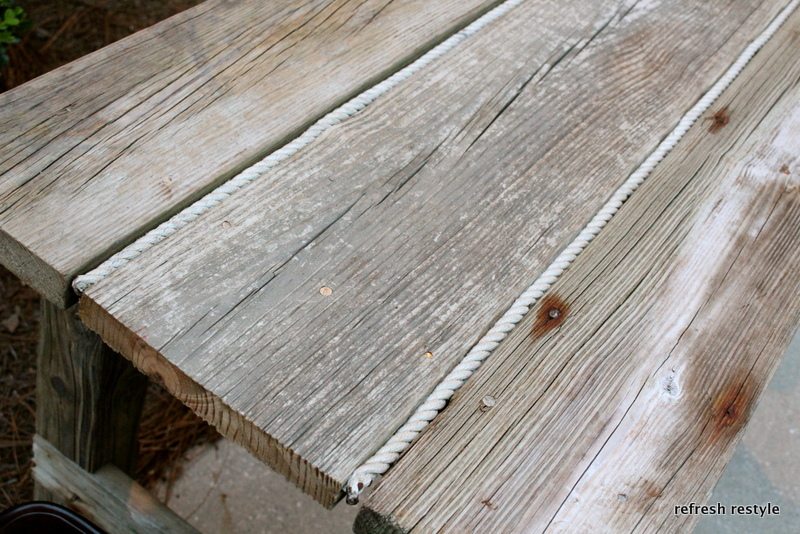 I sell my refreshed items at Two Women in a Warehouse in Pooler, GA and Savannah GA.
(this came about from meeting a blogger at a conference)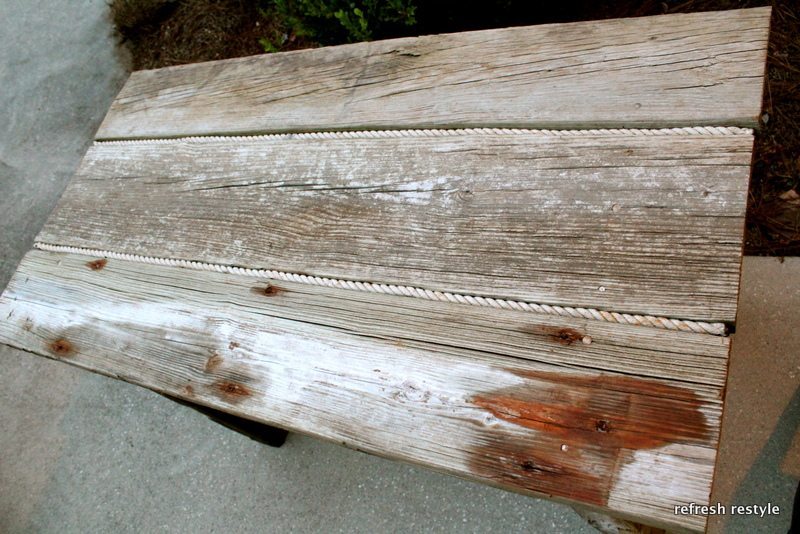 One day while I was adding furniture to my space I saw an amazing table.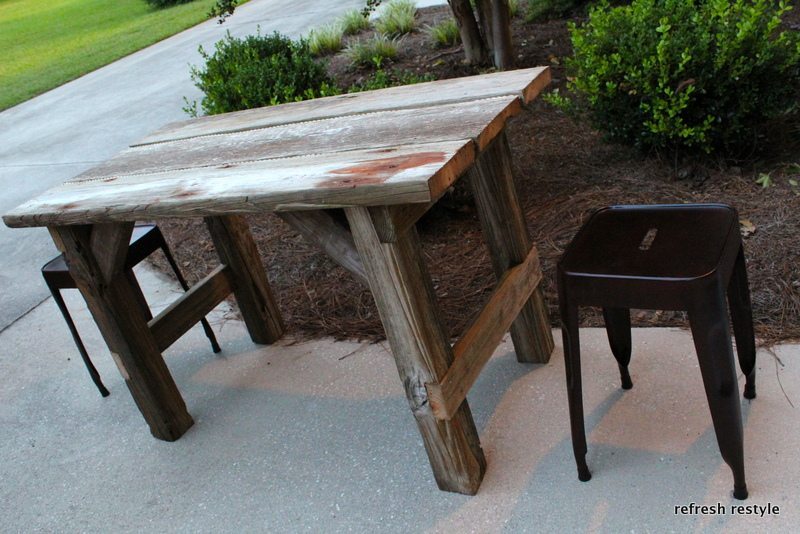 It was too large for my space.
But why not call the artist and see if he could make a smaller one?
A simple phone call and a week later, I have a wonderful table for the lake.
Perfect size! Refreshed from old lumber, love all the imperfections!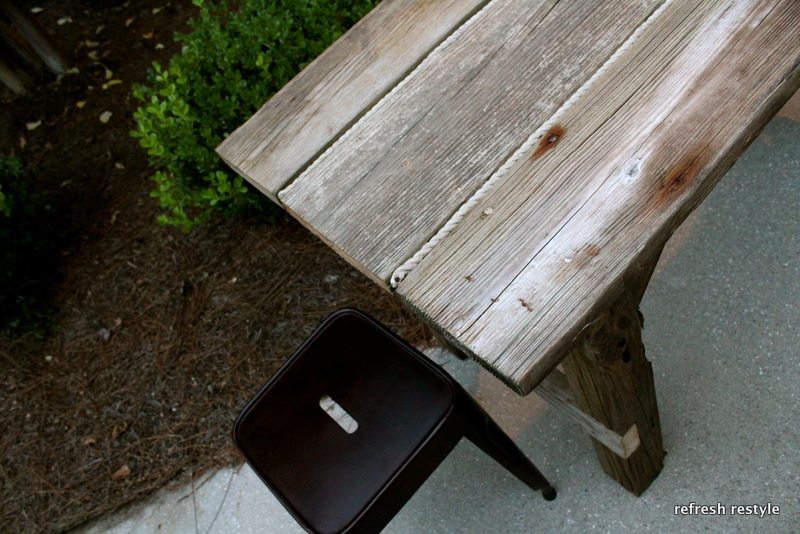 I could not be happier.
Blogging has so many benefits!
You meet so many wonderful people,
like Jordan and Janette.
Even though we haven't met in person,
we have a connection and I know when we do meet,
it will be like we're old friends.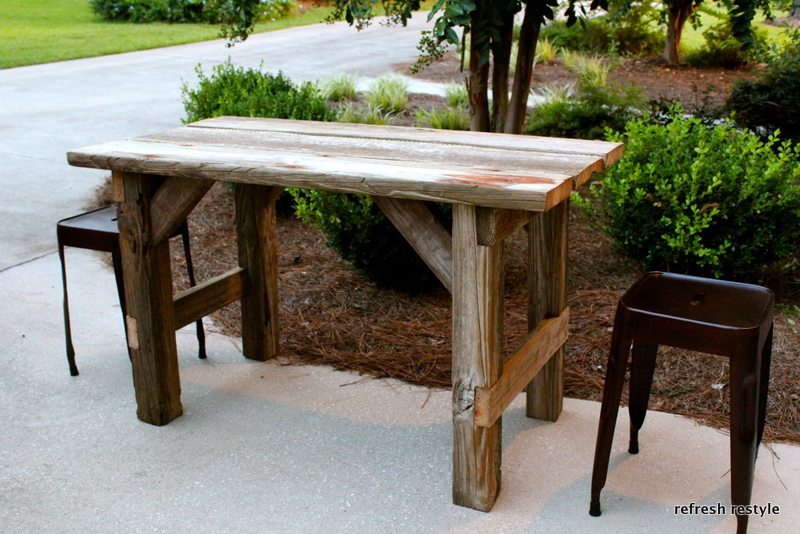 Thanks for letting me show off the table that Charlie built.
If you want to get to know me better
come on over to reFresh reStyle.
be.refreshed.
Debbie
Thanks Debbie for being our guest blogger today!