Author: Spring (Jordan)
I am just now starting my holiday decorating. I think I am the last one to start. That is what traveling for work last week and then taking a quick trip to Las Vegas for a half marathon will do.
When we first bought our house I knew from the start it needed window boxes. We hung some in the summer and learned a few lessons. When fall rolled around, I decided to do some fall window boxes. I didn't blog about them, but here is a photo so you can see.

I planted kale and some mums, and they were great. The kale now is huge. I can't believe how big it got. It didn't want to toss it, so I transplanted it in an another area of our yard. We will see if it continues to grow.
The first thing I did to prep the boxes for some Christmas decorations was to empty them and clean them out. Then I took them indoors because it was too cold here in Syracuse to do the arranging outside.

I wasn't really sure where I was going with this, so I just winged it. I stuffed the bottom of the boxes with newspaper and put the foam on top to give them some height.

I bought real garland, and while I was checking out, there were a bunch of extra pieces cut from some of the Christmas trees. I asked the man if I could have them, and he gladly gave them to me. I cut the branches down and inserted them into the foam. Then I put the garland in front to help cover up the newspaper foam blocks.

I bought some red and gold stems from Hobby Lobby to put into the boxes. I also wanted to add some fun ornaments but wanted them to stay put. I had some fun gold glitter ornaments. I took out the hook, inserted by floral wire, and stuck it into the foam block.
I am really pleased with the finished product. I think this is a good way to add some cheer to the house. The snow will be coming soon, and they will be protected by our roof overhang. I think they will be very festive.

Happy Holidays!
Cheers!
Linking to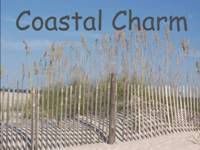 I was not paid by any company mentioned in this post.